rosa malva
Rosa Malva is an autobiographical brand created by Portuguese artist Mané Pupo, that celebrates Love and Joy through ceramic figurines overflowing with tenderness.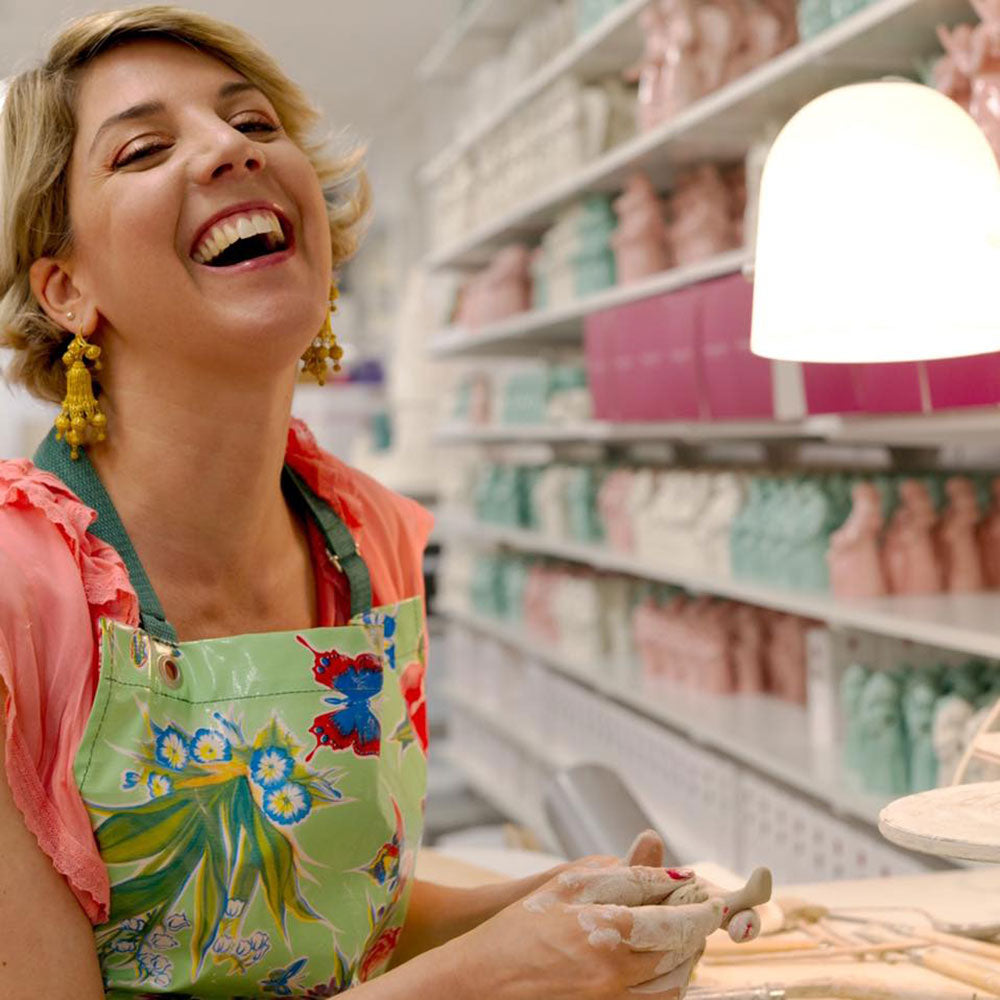 Rosa Malva was born following the economic crisis of 2008. As many artists in Portugal, Mané decided to rescale her works and transform them in small objects accessible to the majority of the public.

Inspired by her own life, dreams, family and the values of friendship, caring and love, Mané recovers History and the everyday stories in objects filled with tenderness, memory and movement.

No sketches, plans or doodles are used in the manufacturing process. Mané Pupo expresses her feelings and experiences directly in the clay.

Due tue technical considerations, only 3 figurines of each model are produced per day.