FARUP - Pereira, Silva e Reis, Lda.
At the heart of FARUP is a team of artisans that with their own hands, create some of the most exquisite religious art in Portugal, a testament to their unwavering commitment to spreading the message of faith and love.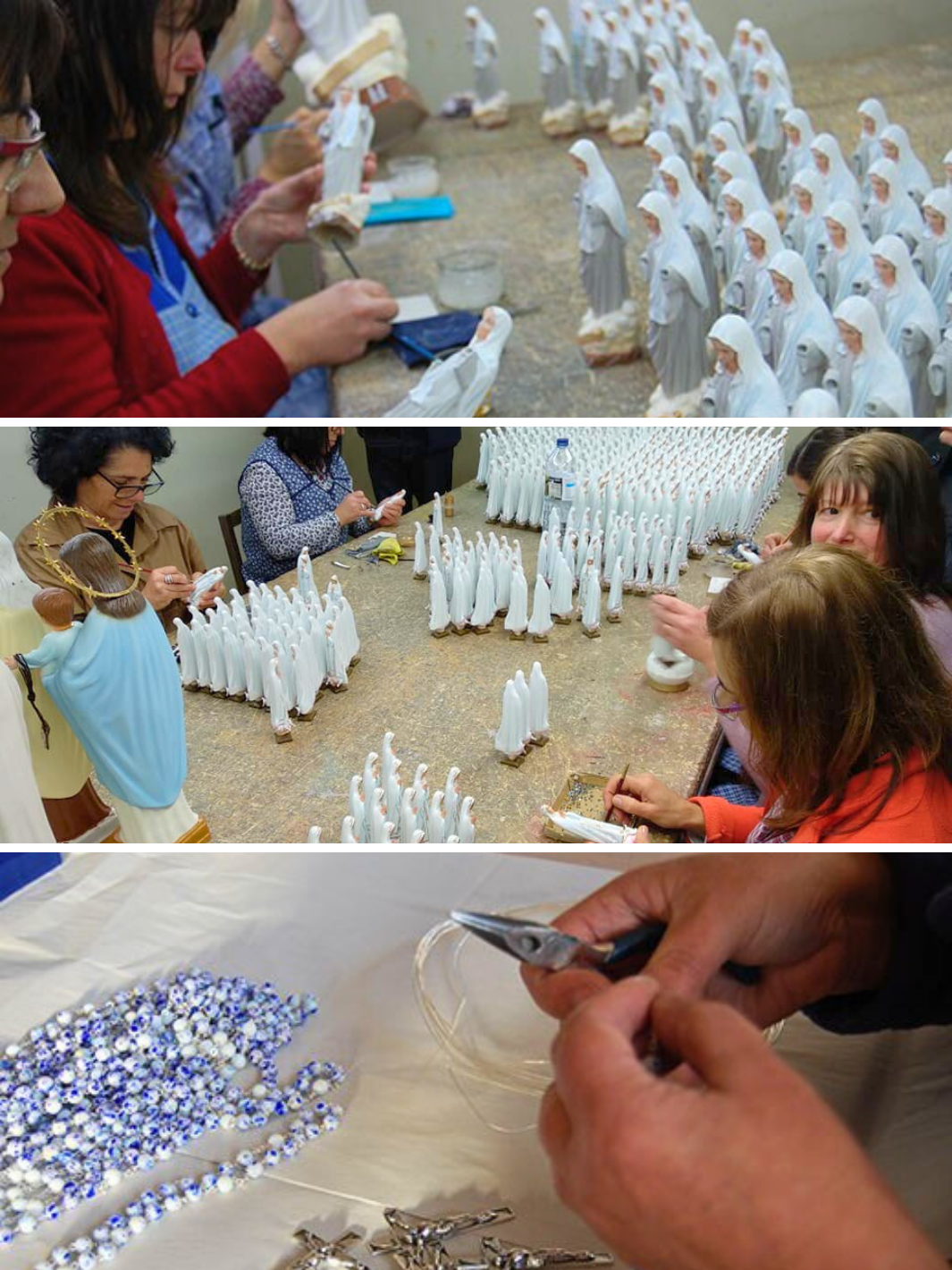 Nestled just 1 km from the renowned Our Lady of Fatima's Sanctuary, FARUP has been a dedicated producer of religious articles since its inception in October 1962.
This company's journey began when a group of friends united to create and craft religious items infused with faith and devotion.
FARUP's team of skilled artisans handcrafts exquisite religious art, embodying a deep sense of faith and love. The Shrine of Fatima holds a special place in Portuguese hearts, and FARUP takes pride in its role as a provider of religious articles to this sacred site.
Every piece at FARUP is crafted using traditional techniques, intricately hand-painted by artisans dedicated to spreading love, unity, and the peace symbolized by the Fatima miracle.
FARUP's dedication to crafting Our Lady of Fatima statues and rosaries is more than a business; it's a lifelong calling.