alcoa arte
Taking the traditional ceramics and giving it a modern twist. Alco Arte believes that great ceramics pieces have a place in all homes.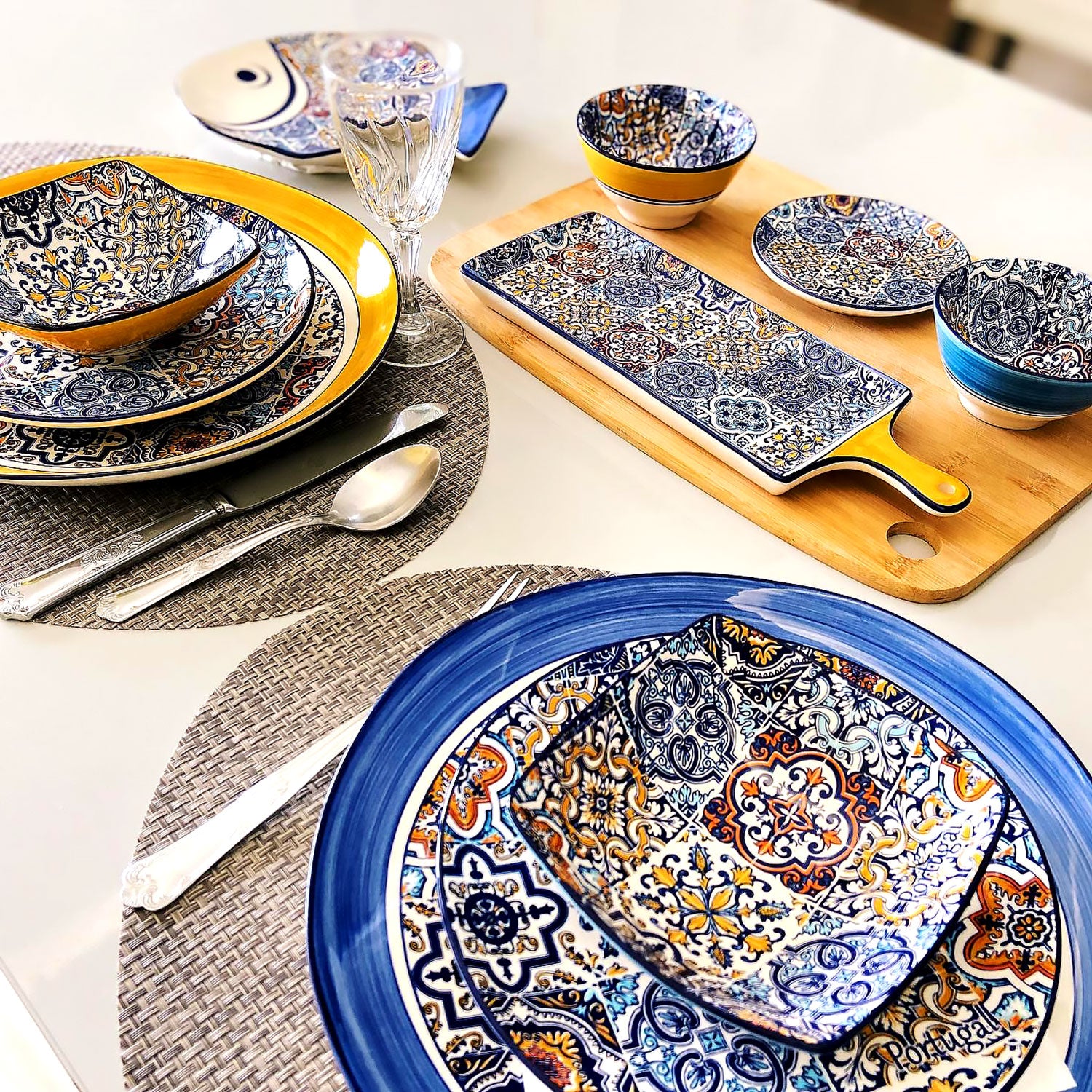 Conceição, her husband and son created Alcoa Arte with the goal of showing that traditional Portuguese ceramics are not something that is done for older generations.
They take the most traditional pieces and work them into something that younger generations will appreciate.
Connecting the utilitarian part with the decorative one, using the traditional patterns but splashing the pieces with modern colors and contemporary design, Alcoa Arte is a gem when it comes to transport the ancient Portuguese ceramics art to our times.
The family-based business dedicates themselves to create utilitarian pieces that you can use to create a beautiful table to receive your guests in an exceptional way, but also pieces that elevate your kitchen and dining room decoration.