praceta lisboa
We Are Portugal joined forces with Praceta Lisboa, a small design studio, that using only high quality Portuguese materials, produces unique handmade bags for woman.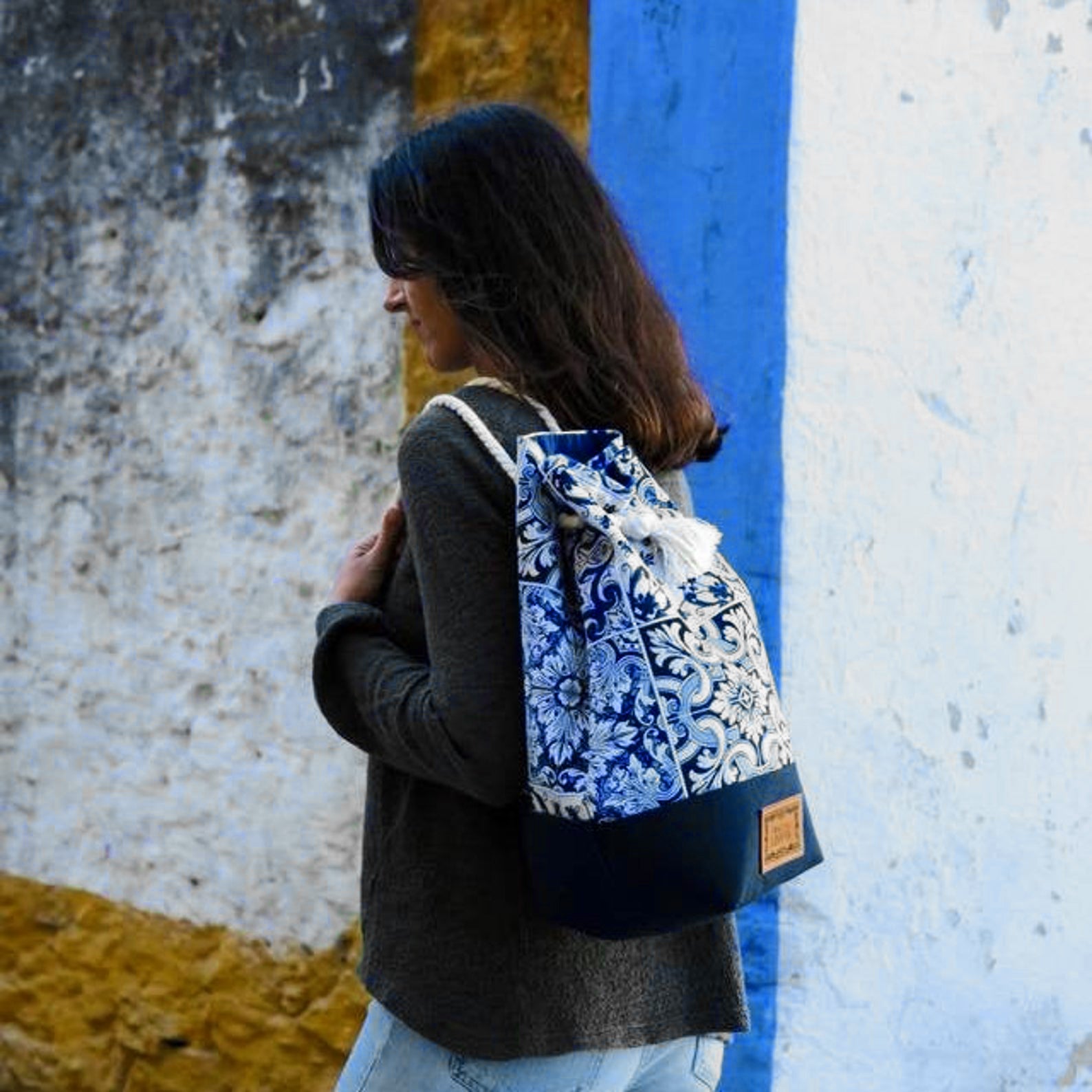 Praceta Lisboa came to life in 2017 when Dina Bartolo challenged her niece and designer Maria, in order to develop a line of fashion accessories in which the activity and aesthetic allied themselves to Portuguese traditions, creating an authentic and innovative brand, suitable for all ages.
All the purses and bags are handcrafted and the materials used in the execution of the items are manufactured in Portugal.
The fabric used is Jacquard, which comes from the textile fabrics located in the North of Portugal.
The leather is vegetable tanning (ecologic), tanned and treated in the traditional factories of Alcanena, a small village in the Center of Portugal, considered, in accordance with CE, the leather international capital.
This acronym means that the products have been assessed to meet high safety, health, and environmental protection requirements.