Objecto Anónimo
The company started its activity in 2006 and quickly realized that there was a failure in the supply of books about Portugal with translation into foreign languages. Today, Objecto Anónimo proudly published almost a hundred translated book titles about the country.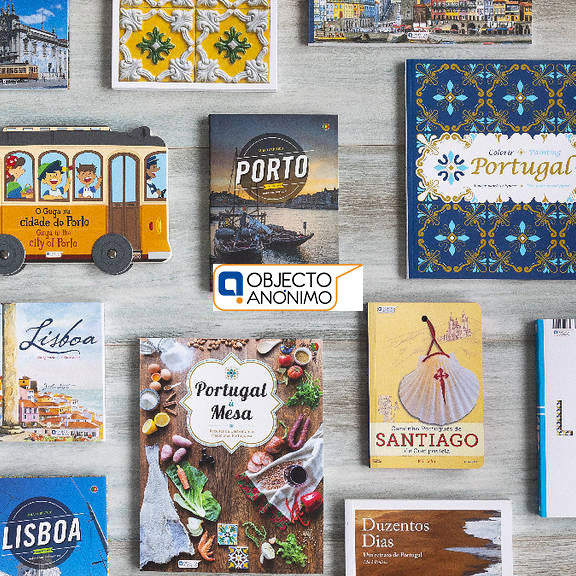 The company has two main areas of activity.
As a tourist book publisher, Objecto Anónimo are proud that almost half of it's catalog is of "best-selling" editions on tiles, monuments, photographs or gastronomy. All of them landmarks of the Portuguese culture and heritage.
As a creative cabinet, develops and market decorative and utilitarian ceramic pieces with decoration and aesthetics inspired by Portuguese popular icons.